Specification:
D1/D2/D3/D4/D5/D8  HID to LED direct conversion
Color temp: 6000K
Input voltage: 400V~25KV(HID Ballast)
Output power: 20000 lm
Automotive Grade led chip which increases brightness upto 150%
Waterproof: IP67
Lifespan: 30000 hours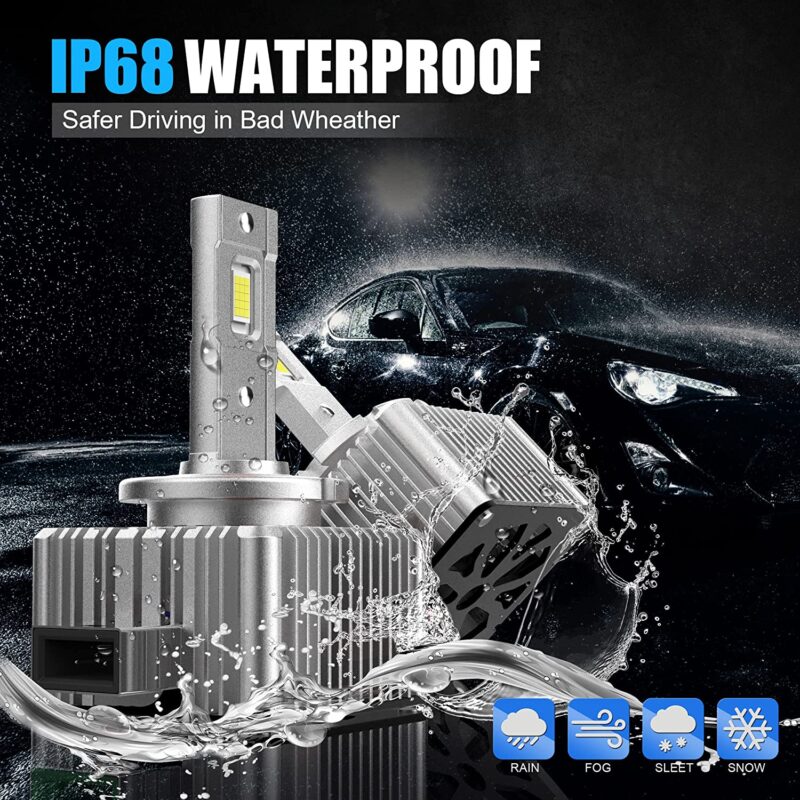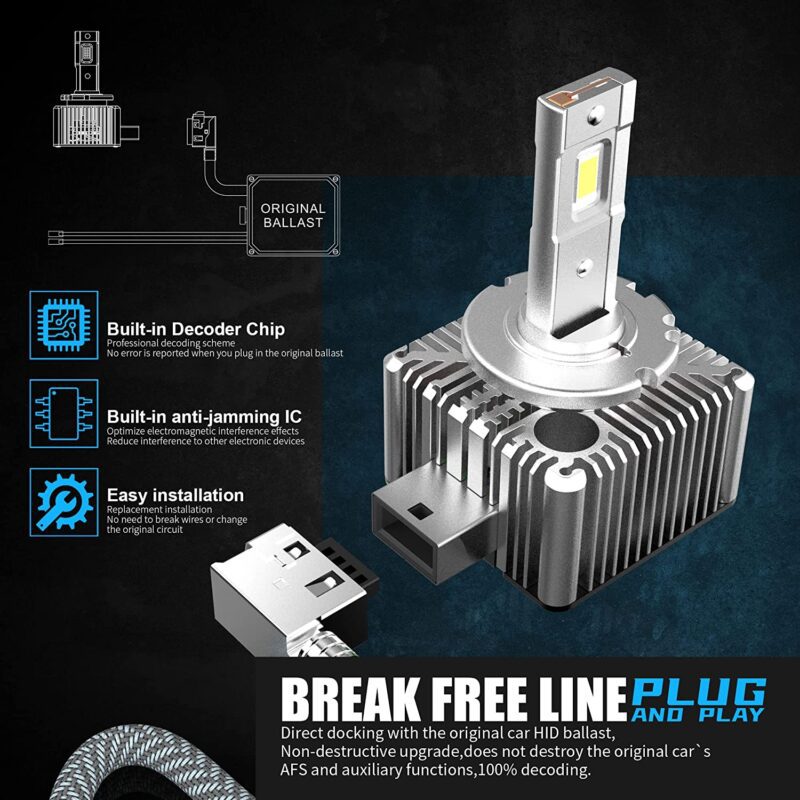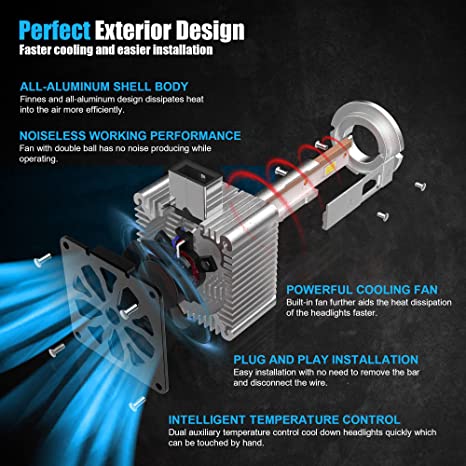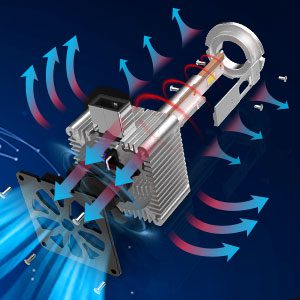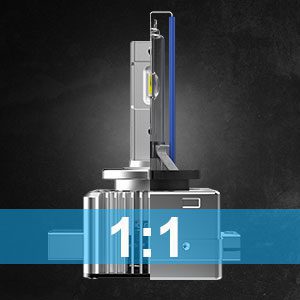 Features:
0.01s zero latency instant start LED
Long life upto 30,000 hours of life, 10 times that of HID.
M10 LED directly interfaces with the original car HID ballast, truly achieves non-destructive upgrade, does not need to make any changes to the line, does not damage the original car AFS and auxiliary functions, 100% decoding.
400V-25KV direct docking
100% pass Canbus
100% matches original HID Ballast.
Triple heat dissipation for longer lifespan 30000hours.
Red copper, heat resistance above 350℃, three times faster heat transfer speed than ordinary D series led headlight.
Cooling Fan strengthens the efficiency of heat dissipation, which make the lifespan of the D series led bulbs longer.
Aluminum body & Groove design for better heat dissipation.
**Note: This product is only suitable for upgrading the original car with HID Xenon Lamp function, not suitable for Halogen lamp model upgrade**