Projector Specific Fog lamp led bulb
Manufacturer/ Distributor: Autobahn Technologies
Specifications
1. Size : H7 / H11 / H8 / HB3 (9005) / HB4 (9006) 
2. Projector Specific Version
3. Power: 90W per pair (45W/bulb)
4. Intensity: 16000 lumens (8000lm/bulb)
5. Automotive Grade LED Chips with 16000 raw lumens at 90W
6. Colour temperature: 6500K
7. Operating voltage and Current : DC 9V – 22V @ 3.5A ± 0.3A
8.  Cooling : Built in Fan
9. Material : Red Copeer + Al alloy
10.IP 68 waterproof
11. Operating Temperature: -40 C ~ +80 C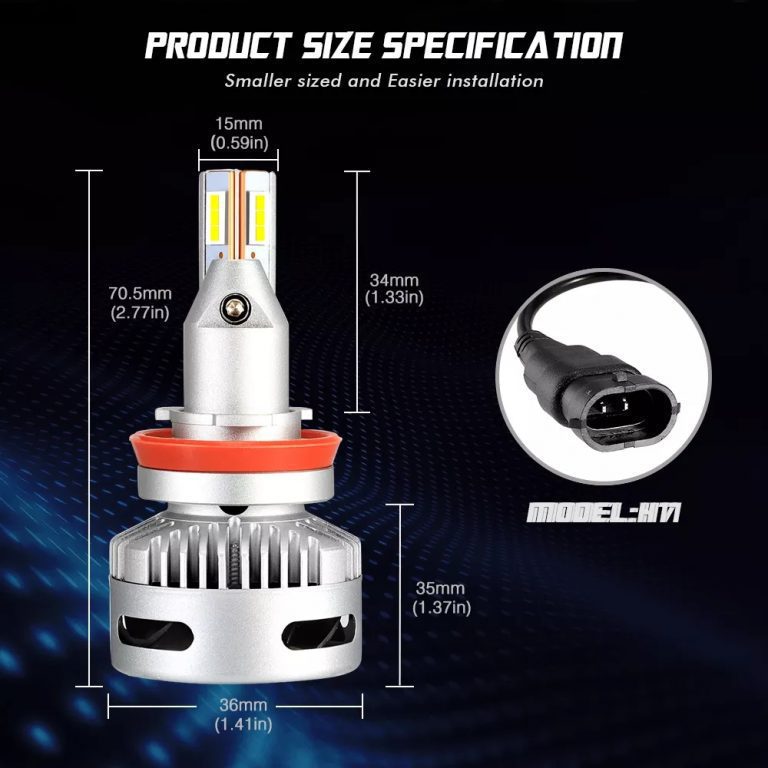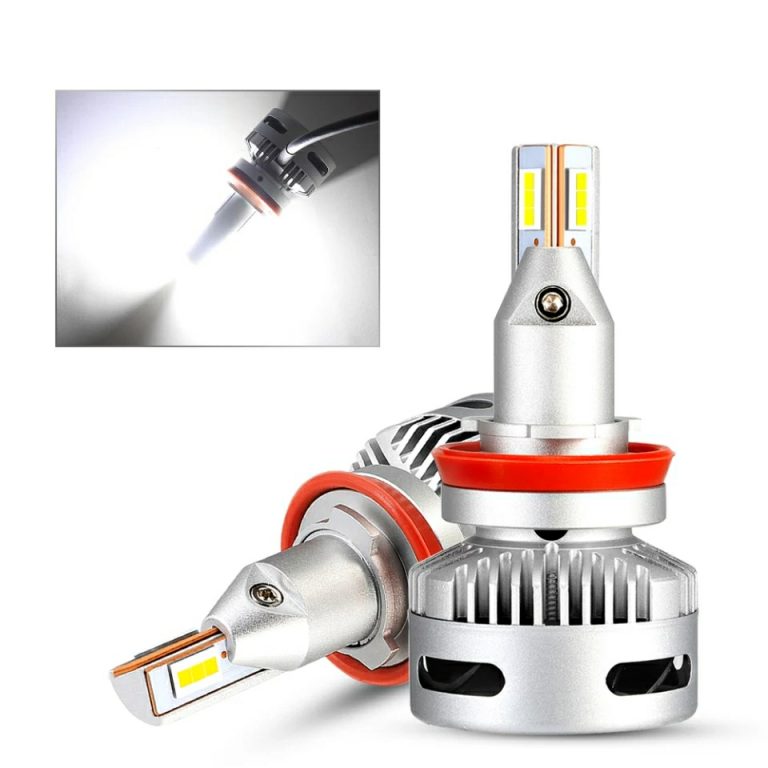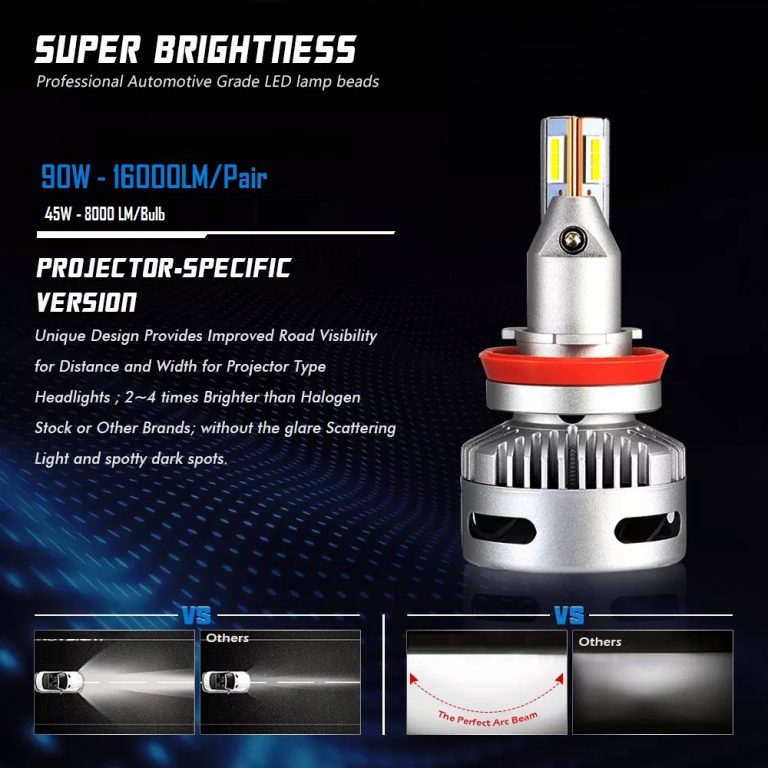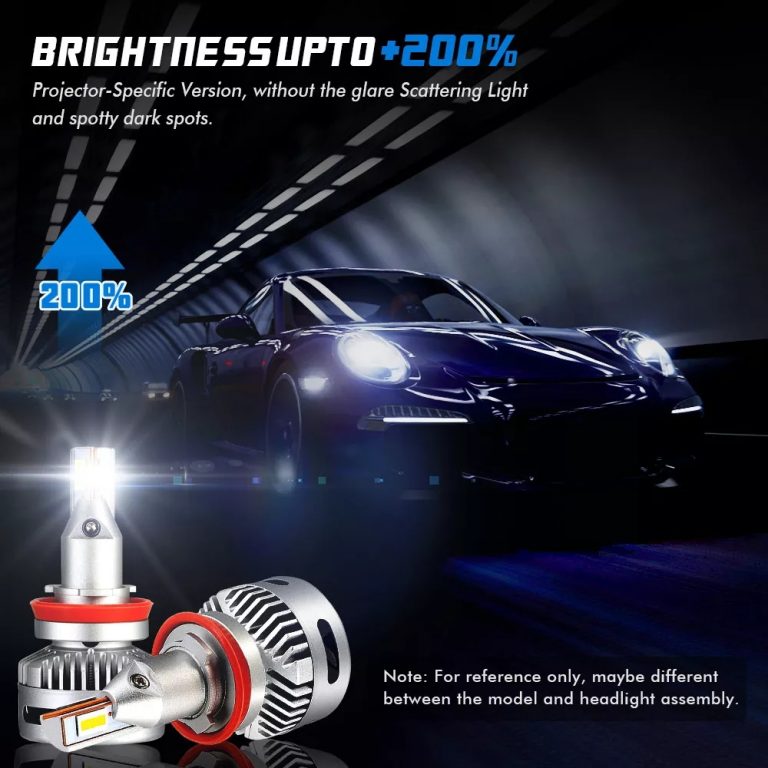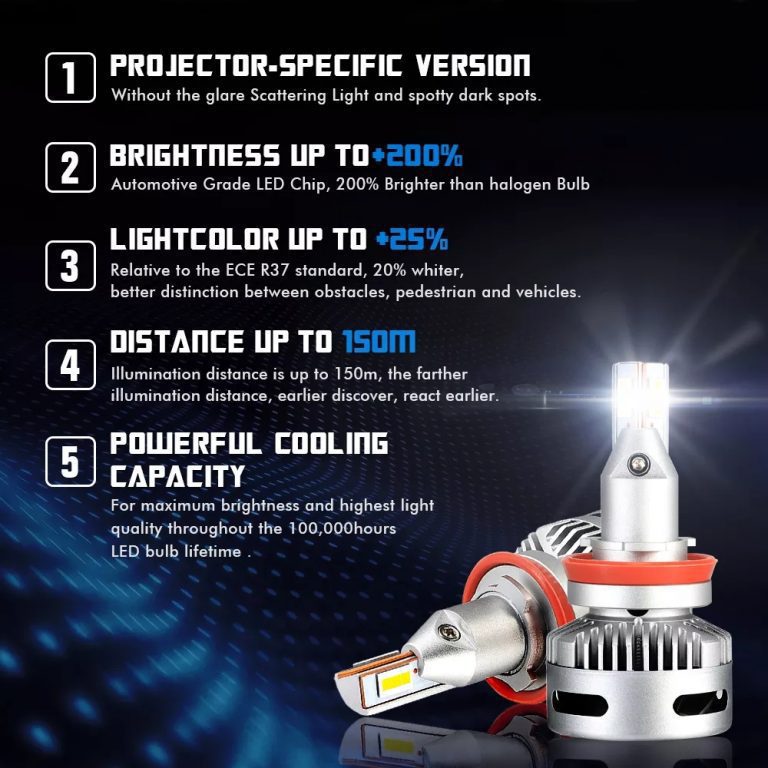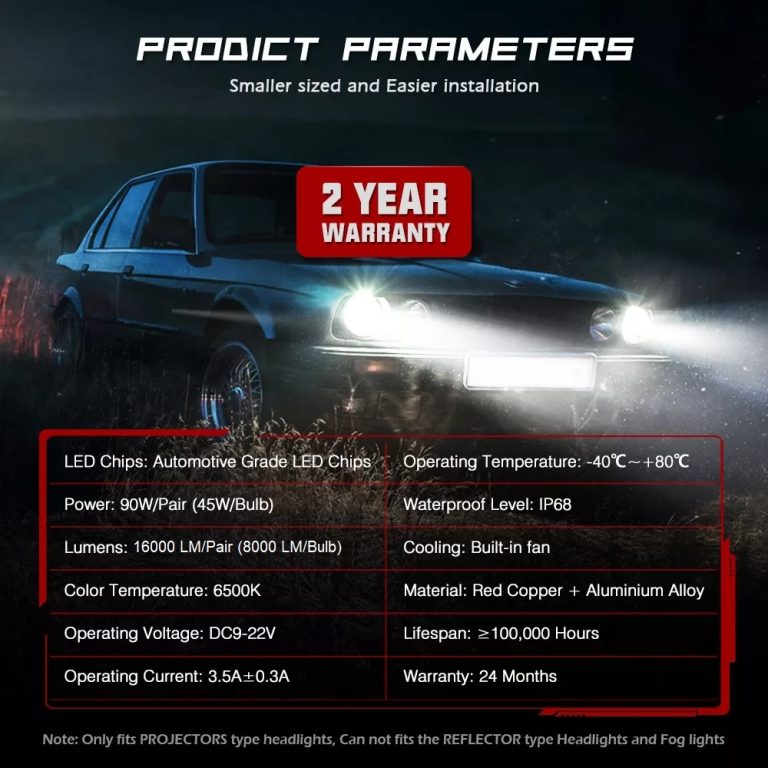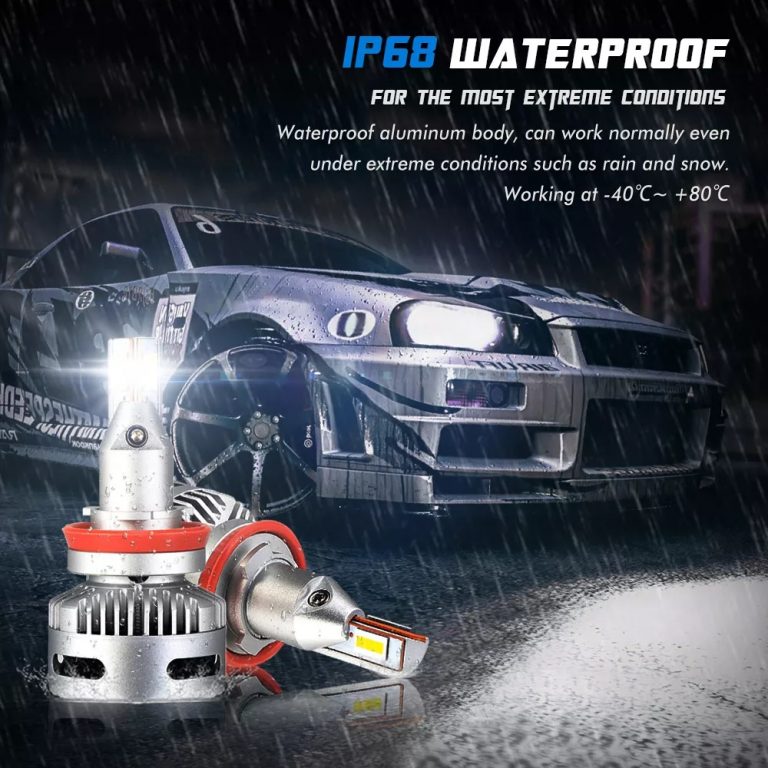 Features
1. Projector Specific Version Fog lamp led bulb
Unique design provides improved road visibility for distance and width for Projector type headlights.
2~4 times brighter than halogen stock or other brands without the glare or scattering.
2. Brightness upto 200%
Automotive Grade LED chip , 200% brighter than Halogen Bulb. Better beam pattern with no dark spots, longer lighting distance.
3. Light colour upto 25%
Relative to the ECE R37 standard, 20% whiter, better distinction between obstacles, pedestrian and vehicles
4. Distance upto 150 metres
AUTOBAHN projector specific Fog lamp led bulb Illumination distance is upto 150m, the farther the illumination distance, earlier will be the driver stimulus response and reaction.
5. Powerful Cooling capacity
For maximum brightness and highest light quality throughout the 100,000 hours LED bulb lifetime. Opening base built-in fan speed upto 12,000 rpm
6. IP68 Waterproof
For the most extreme conditions. Waterproof aluminum body, can work normally even under extreme conditions such as rain and snow. Working at -40 C ~ +80 C
6. Excellent Heat Dissipation Design
6063 Aluminum alloy heat sink + high speed silent fan. High density thermal conductivity material.