LED headlight R6
Not suitable for Royal Enfield (all models)
Manufacturer/ Distributor: Autobahn Technologies
Specifications
1. Power: 70W (35W per bulb)
2. Intensity: 12000 lumens (6000lm/bulb)
3. Customized CSP chips for high density and focus beam
4. Colour temperature: 6000K
5. IP67 waterproof rating
Features
1. Special round cut detail design to avoid dark areas on the road.
2. Hydraulic fan maintain the appropriate working temperature, expanding the lifetime of lamps
3. High quality PDT material can withstand temperature upto 180 degrees.
4. Compact design for hassle free installation.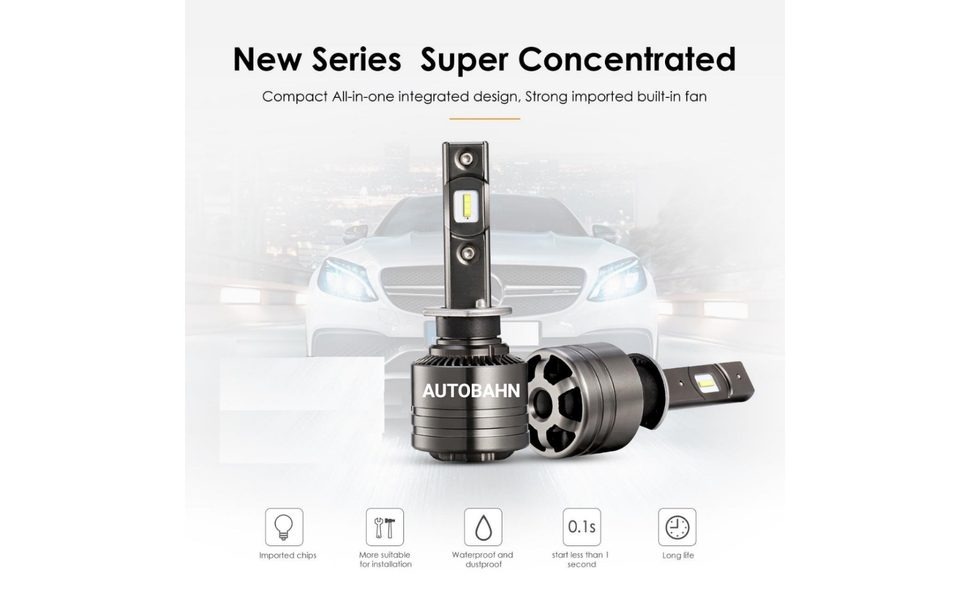 Technical specification:
High power led chips, instant light up without delay(at typical highway speeds, faster illumination allows other drivers 28 additional feet of distance to react)/
Throw super bright light on the road evenly at appropriate angle without dark spots /foggy light.
Solid beam pattern with sharp cut-off line, will not dazzle on-coming traffic.
6000K white light reflect road signs and road paint better to show clearer road situation headlights built-in turbo fan, smart control driver helps get optimal heat protection and performance.
The waterproof rating is IP67.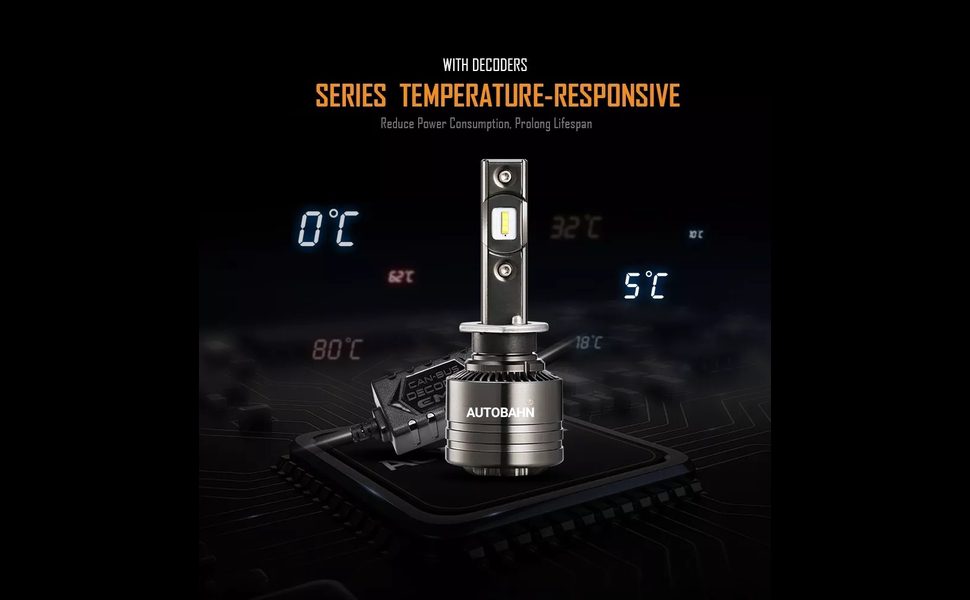 R6 Series Active Temperature Control
R6 Series 
led headlight bulb has special IC and high speed fans to keep the bulbs working at 
40 degree.
 It can prolong your headlight bulb lifespan even longer than vehicle. Up to 
30,000 hours 
lifetime. Light up your way more than 40 years.