L5 LED Headlight 90W 18000lm 6500K Bright bulb
Specifications:
Light Source: Automotive Grade GXP-3 LED Chips
Power: 90W /Pair
Lumen: 18,000LM/Pair(9000LM/Bulb)
Color Temperature: 6500K White
Beam Angle: 360°
Work Voltage(V): DC 9V-32V
Current(A): 3.4±0.3A
Working temperature: -40 – +80 Degree Celsius
Material: Aviation Aluminum 6063
IP65 Rated Waterproof And Dustproof
Super Long Lifespan: ≥100,000 Hours
Package List:
2x LED Headlight Bulbs
Features:
ULTRA BRIGHT: L5 led headlight bulb uses Automotive Grade GXP-3 lighting source up to 18,000 Lm/pair, 6500K white, 400%+ brighter than halogen one, greatly enhancing luminous efficiency. More even & wider beam angle for safer nighttime driving.

PERFECT MATCH: H4 size of L5 LED headlight bulb in 1:1 size vs original halogen bulb, identical luminous position, still the perfect beam pattern, but performance exceeds! The most ideal LEDs to upgrade your headlight.

HASSLE-FREE INSTALLATION: True All-in-one design. Wireless. No modification required. Plug and play on almost 100% vehicles in the world! Super quick start under any condition.

HEAT KILLS: Smartest air-cooling system ever, speedy side turbo fan for instant heat dissipation. Cutting-edge auto temp regulator delivers immediate cooling effect, extending lifespan to 30,000 hrs.

PREMIUM QUALITY: Tested and approved. Rugged airship-class aluminum full housing sustains 5 times tougher than ever. Works in all weather! IP65 waterproof, heatproof, anti-corrosion.
[PLUG & PLAY] L5 LED headlight bulb can match for 99% vehicles, PLUG & PLAY, Super easy to install and it will not bust up the reflector cap in the assembly, IP65 waterproof, dustproof.
[BRIGHTER LIGHT SOURCE] With Automotive Grade GXP-3 LED Chips, 400% Brighter than halogen Bulb.
[BETTER HEAT DISSIPATION] High quality heatsink aluminum and 1,2000 RPM powerful turbo cool fan to ensures your LED Headlight bulbs over 100,000 hrs of brilliant continuous light.
[SUPER FOCUSED] The center thickness of the lamp board is only 0.72mm, reducing the dark area of the light, beam more focused, without glare.
[ALL IN ONE] Built-in drive, Instant start-up inserted intelligent over temperature protected circuit.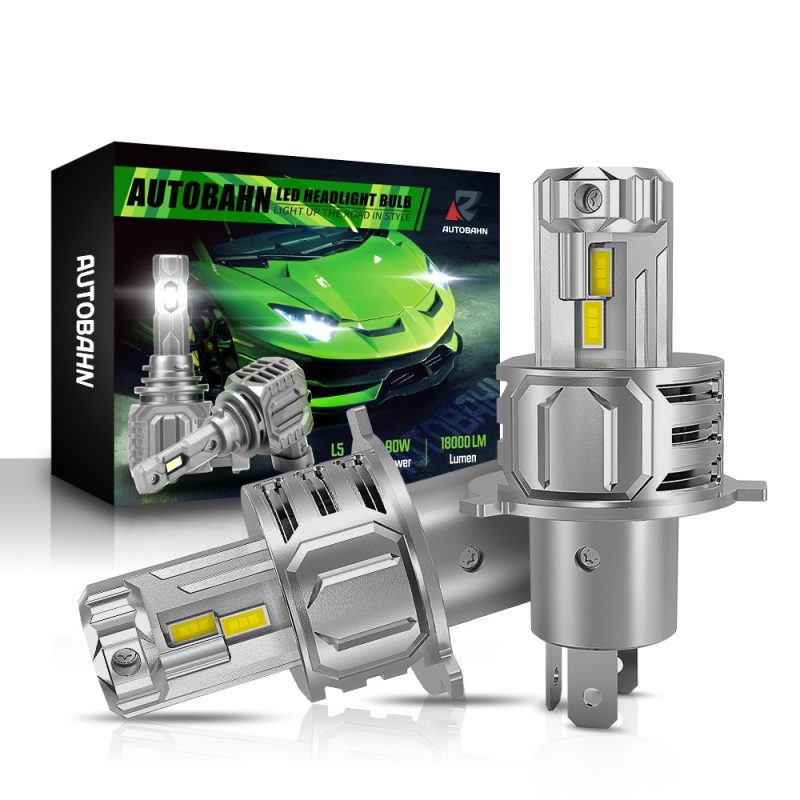 Plug and play

Wireless led

6500K crisp white light

Generous coverage area

Excellent Beam pattern

Better vision at night

No warm-up time

Longer lifespan

No battery drain

Brand Story
AUTOBAHN offers automotive lamps with LED technology for visibility and lighting power on the road. The increase in performance provides lighting efficiency of 70-80% than normal Halogen lamps. LEDs save yourself the effort and cost of more frequent lamp replacement. The environment will also benefit from less waste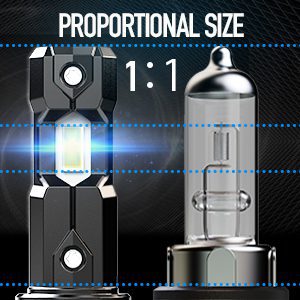 The luminous point and the position of the chuck are the same height as the halogen lamp, perfect replacement.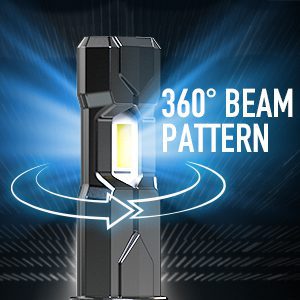 Adopting car-grade G-XP chip, 360-degree light emission, without any dark spots and blind areas, making driving safer.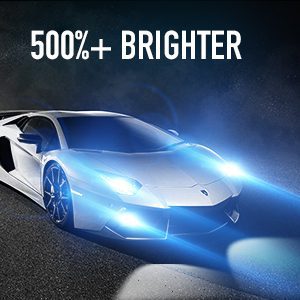 6500K color temperature, it emits mild white light. 18000LM per pair, 5 times more brighter than halogen lamp.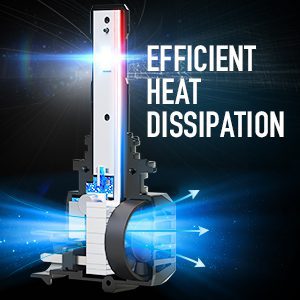 The bulb is equipped with a fan, heat sink, liquid cooling tube, multiple heat dissipation, extend the life more than 50,000 hours.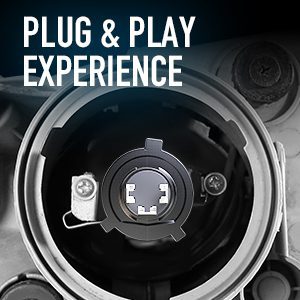 The lamp body is directly connected to the original car plug, no delay respond, and the road is immediately illuminated.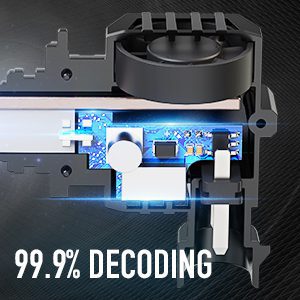 Built-in decoding chip, greatly reducing the problem of flicker, error message and radio interference.