A6 LED headlight bulb
Manufacturer/ Distributor: Autobahn Technologies
Specifications
1. H4 Hi/low beam
H7 / H11 / H8 / HB3 (9005) / HB4 (9006) / H27 (881)
2. Power: 100W per pair (50W/bulb)
3. Intensity: 20000 lumens (10000lm/bulb)
4. Premium G-XP3 LED Chips with 20000 raw lumens at 100W
5. Colour temperature: 6500K
6. New Vacuum Liquid Heat-pipe with Dual Ball Fan at 12000 RPM, AI Temp control, & 6063 aviation aluminum with copper core quickly reduce heat.
7.High speed fan can reach 13000rpm which prolong life-span upto 30000 hours.
8.IP 65 waterproof
Features
1. Customized G-XP3 chip for auto use
We used to find out another bulb on the market that produces as much brightness as the A6 led headlight bulb while still retaining a perfect beam pattern. The A6 LED headlight bulbs to utilize the newest LED chip technology that with a longer and wider range to create a seamless beam pattern for you.
2. 20000 LM light output
Most LED headlight bulbs in the aftermarket stack 2, 3, 4 or 6 led chips in a line to create a different light source. The A6 led chip has no gap between two led diodes, that is close to a filament bulb, emits a high light output which is higher than the HID bulb.
3. 50W power output
Because A6 led headlight is brighter than other led bulbs, with 50W power output, they still operate safely drive on the road in most situation. 13000RPM rapid heat-dissipation fans, it's possible to cool down when it heats.
4. Beam pattern
With a linger and wider range led chip technology design, it can gain a greater beam accuracy that works best in any headlight housing. Providing you a brighter and wider vision driving on road at night, avoiding potential safety hazard in advance.
5. Intelligent temperature control system
6. Powerful dual ball fan : Long life and less noise
7. Open cooling design: Large space, fast heat dissipation
8. Heat pipe: 200 times heat conduction than copper.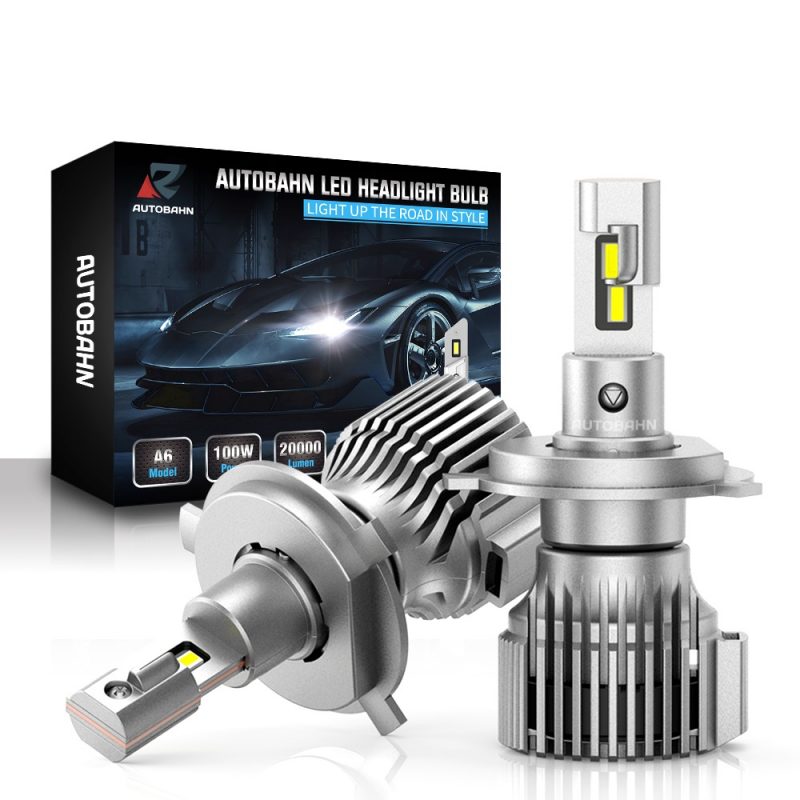 Plug and play

Wireless led

6500K crisp white light

Generous coverage area

Excellent Beam pattern

Better vision at night

No warm-up time

Longer lifespan

No battery drain

Brand Story
AUTOBAHN offers automotive lamps with LED technology for visibility and lighting power on the road. The increase in performance provides lighting efficiency of 70-80% than normal Halogen lamps. LEDs save yourself the effort and cost of more frequent lamp replacement. The environment will also benefit from less waste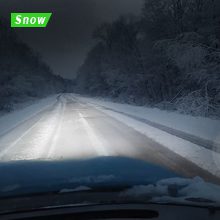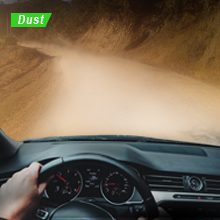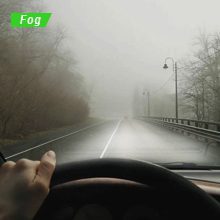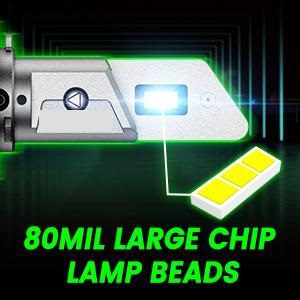 Latest Automotive Grade Chip Technology.
Same filament length as halogen to reproduce the same focal length.
No glare, No dark spots, Safer.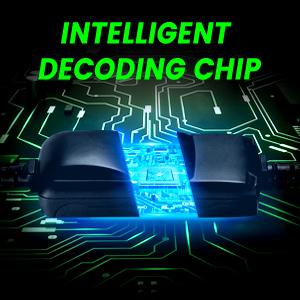 Canbus Free Driver.
New generation of intelligent decoding chip.
Intelligent AI temperature control system.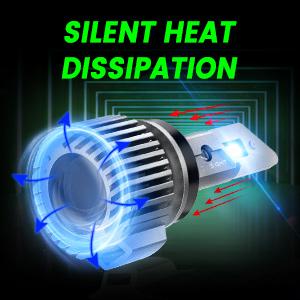 NMB double ball bearing fan
12,000 RPM/MIN
New technology make it quieter.
Ensure longer use.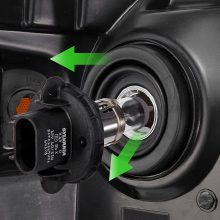 Step 1
Remove the original bulb.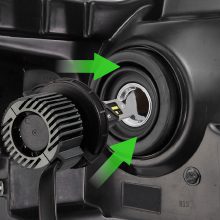 Step 2
Insert the bulb into the light housing.Ling up the part of the locking ring with the locking grooves of the light housing.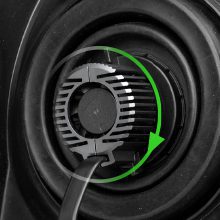 Step 3
Turn it clockwise until it does not turn anymore and then lock the LED bulb in place.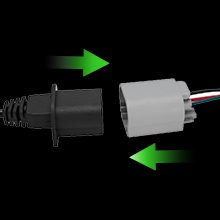 Step 4
Connect the LED bulb connector with the original vehicle connector.